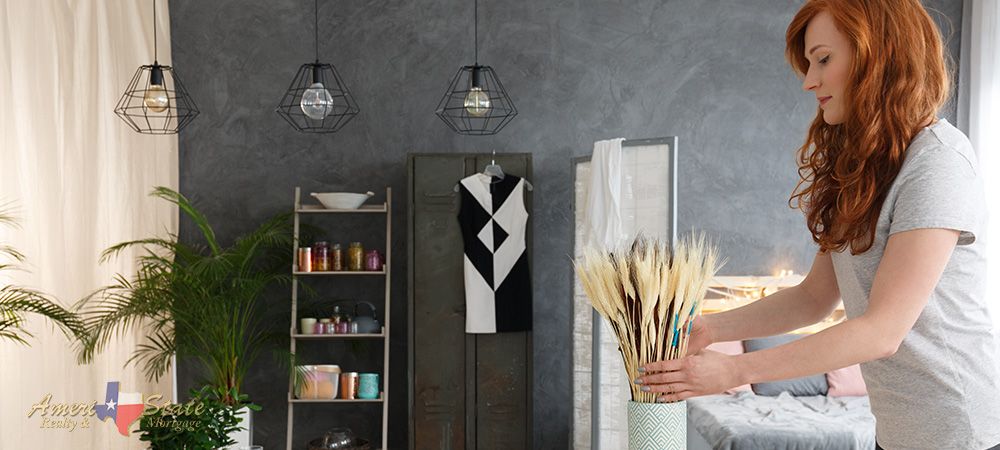 6 Tips for Decorating Your First Home
Homes for sale in Houston
Moving into your first house is a liberating, landmark life passage. After you've freed yourself of your college futon and your roommate's attempt at fine art, it's time to come up with a plan for turning your empty shell of a house into an inviting home. Here are some suggestions for pulling it off:
1. Clean house at the old place. Even before you make an offer on a new place, get ahead of the game by starting this process.
2. Start with the bedroom. It's where you'll be spending almost a third of your time when you're at home, after all. If you're on a tight budget, opt for new bedding first, but don't skimp on thread count! Buy as well as you can afford to spend in this area — it makes a huge difference.
3. Don't buy everything all at once. Live in your new house for at least two months before you make any significant purchases.
4. Fight the urge to match. Retail stores love to perpetuate the fallacy that everything has to match. They would love for you to buy everything in sets, but don't do it! A few pieces with the same styling are fine, but any more than that and your home has the lifeless, generic look of a furniture showroom.
5. Tie everything together with color. If you've moved into your first place with furniture that spans the 1960s to now, don't worry. The easiest, most economical way to overcome this seemingly insurmountable problem is unifying through color.
6. Solve practical problems inexpensively. If your kitchen cabinets are drab, for instance, freshen them with paint and change out the hardware.
Source: hgtv
Professional Realtors, Marisol Mendez and Esteban work together and represent early buyers for the purchase or sale of new or used homes in Houston. "I am a Real Estate Professional in the Greater Houston Metropolitan Area. It has been my greatest pleasure to have helped many families close on their properties in the Houston Area. I am committed to making sure that your buying/selling experience is an enjoyable one. I am passionate about what I do and always looking out for the best interest of my clients."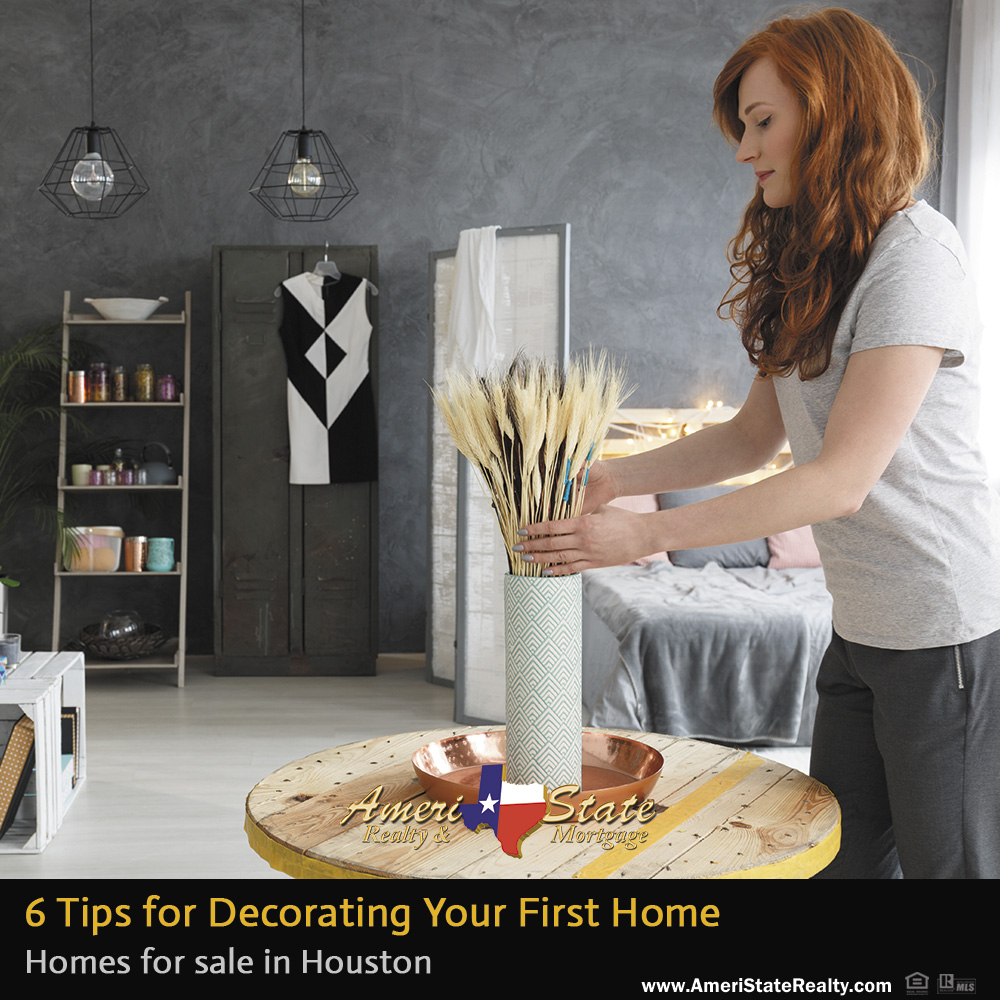 Homes for sale in Houston.
AmeriState Realty & Mortgage, Realtor in Houston, Buy a house in Houston, Sell house in Houston, Real estate agent in Houston, Homes for sale in Houston, Homes for rent in Houston, Mortgage, Residential Loans, Construction Loans, Land Loans, Commercial Loans, Industrial Loans