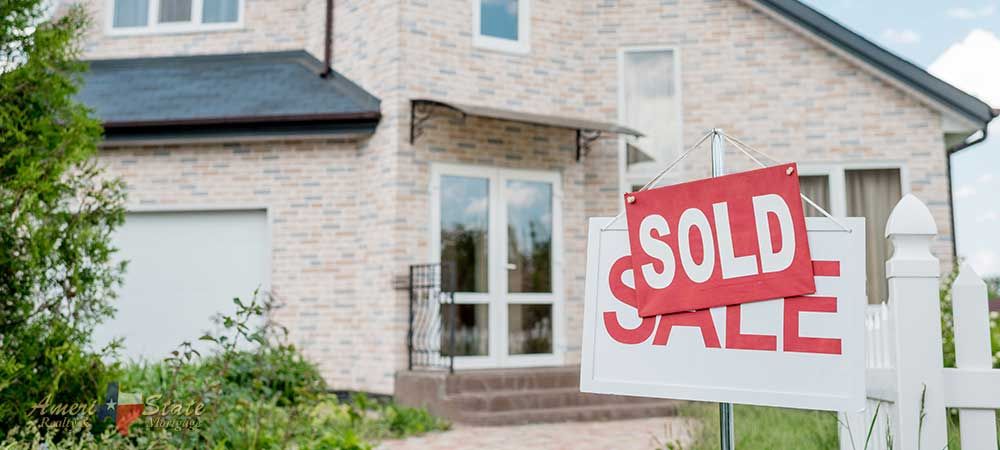 4 Essential Tips for Selling a House As Is
Sell house in Houston
Most of the time, the goal of selling a house is to get as much money as possible. Sometimes, though, you just need to make the sale and get on with your life. In these situations, one way to sell your house quickly is to sell it as is.
1. What Does "as is" Mean?
First of all, let's clarify what selling a house as is really means.
What Selling as is Means
Selling a house as is refers to selling the property in its current state.
The seller and buyer must also be in complete agreement about the fact that repairs won't be made and that the house comes with any and all of its current problems. Before a sale an take place, a buyer has to sign some paperwork making it clear they understand what they're getting into.
What Selling As-Is Does Not Mean
There are some rules that come with selling a house as is. For example, in many states, homeowners are legally obligated to answer any questions about the house's current state honestly. Many states also forbid sellers from intentionally hiding defects or misrepresenting information about any issues with the house. Some specific information that sellers typically have to disclose include:
Structural defects like major cracks in the foundation
Appearance of mold
Termite damage
Leaky roof
Radon levels that exceed the acceptable EPA limit
Major plumbing or electrical issues
External issues like obnoxious noise levels
Legal issues like a cloud on the house's title
When selling your house as is, it can be tempting to downplay damage in order to get more from the buyer. In reality, though, this practice can end up doing a lot more harm than good.
2. Benefits of Selling a House as is
Why would anyone consider selling a house as is? There are some definite advantages that come with this option, including the following:
Save Money
As Otranto Real Estate Co has pointed out, one of the main benefits of selling a house as is is the fact that you can save a lot of money. There's no need for interior or exterior renovations, nor do you have to worry about staging the home for showings. Some people don't want to deal with the major expenses that come with fixing up a house in order to get more from the sale. Maybe they're losing the house to foreclosure, or they need to pay off debts and don't want to rack up more in the process.
Sell Your Home Quickly
If you want to sell your home quickly, selling it as is can be the best way to go. In addition to being expensive, home improvements also prolong the amount of time you have to wait before you can sell the house. Even if you choose to do them yourself to save money, you're still going to have to put off putting the house up for sale. It usually takes longer to do repairs yourself, too, since you have to work around your job and family commitments.
Avoid Stress After Inheriting a Home
Sometimes, people who have inherited a home after a loved one passed away decide that their best option is to sell it. In this case, selling a house as is can be the best option. The house gets sold quickly, and this method allows the heir to avoid a lot of the stress that comes with trying to divide the property among their siblings. All they have to do is split the profits equally.
You Can Sell to a Cash Buyer
Many people who sell their houses as is end up selling to cash buyers. There are lots of benefits that come from selling your house for cash, including the fact that the process is much quicker than a typical sale. Selling to a cash buyer means you don't have to deal with realtors or their fees. You also get paid faster, get to expedite the sales process, and you get to avoid any legal issues since the buyer assumes all liability.
3. How to Sell a House as is
Okay, you're convinced that selling a house as is can be a good thing. But, how do you do it? Keep these tips in mind to make the process as simple as possible.
Obtain a Pre-listing Inspection
Since you're required to disclose information about the house's condition, it's a good idea to learn as much as you can before selling. A pre-listing inspection helps you identify everything that's wrong with the home before you put it on the market. That way, you can truly be honest with potential buyers from the get-go.
Get Estimates for Potential Repairs
Once you learn about any issues with the home, it's also a good idea to get an estimate for the costs of the repairs. This, again, allows you to be honest with potential buyers and let them know what they're getting into ahead of time. Buyers often overexaggerate the amount of money that will be required to fix certain issues. If you've already obtained estimates, you can give them a more accurate number and help them see that your house is still worth buying.
Consider Some Repairs
Of course, the goal is to sell the house without putting in any money for improvements. But, if you find the house just isn't selling, you may want to consider a few repairs. Things like plumbing issues or damage to the roof are major turnoffs for buyers. If you're willing to do the bare minimum, you can sell your house for a higher price and expedite the sales process.
Price It Fairly
Make sure you factor in the needed repairs when you're pricing the house. Don't try to get more than the house is worth — buyers will see what you're doing from a mile away.
Be Honest
You also need to be honest about the condition of the home. This isn't just necessary for avoiding legal trouble. It may also help you sell the home faster since everyone who's looking at the house will know exactly what they're getting into.
Be Flexible
Finally, remember to be flexible during this process. Buyers may still want to negotiate the price of the house with you, and you may have to make some concessions in order to get the house sold. Keep things in perspective and remember your reasons for selling the house as is.
4. Sell Your Home Today
Now that you know what to do when selling a house as is, it's time to get your home on the market! When you're ready to sell, contact me to get it sold quickly and for the best price possible.
Source: usatoday
Professional Realtors, Marisol Mendez and Esteban work together and represent early buyers for the purchase or sale of new or used homes in Houston. "I am a Real Estate Professional in the Greater Houston Metropolitan Area. It has been my greatest pleasure to have helped many families close on their properties in the Houston Area. I am committed to making sure that your buying/selling experience is an enjoyable one. I am passionate about what I do and always looking out for the best interest of my clients."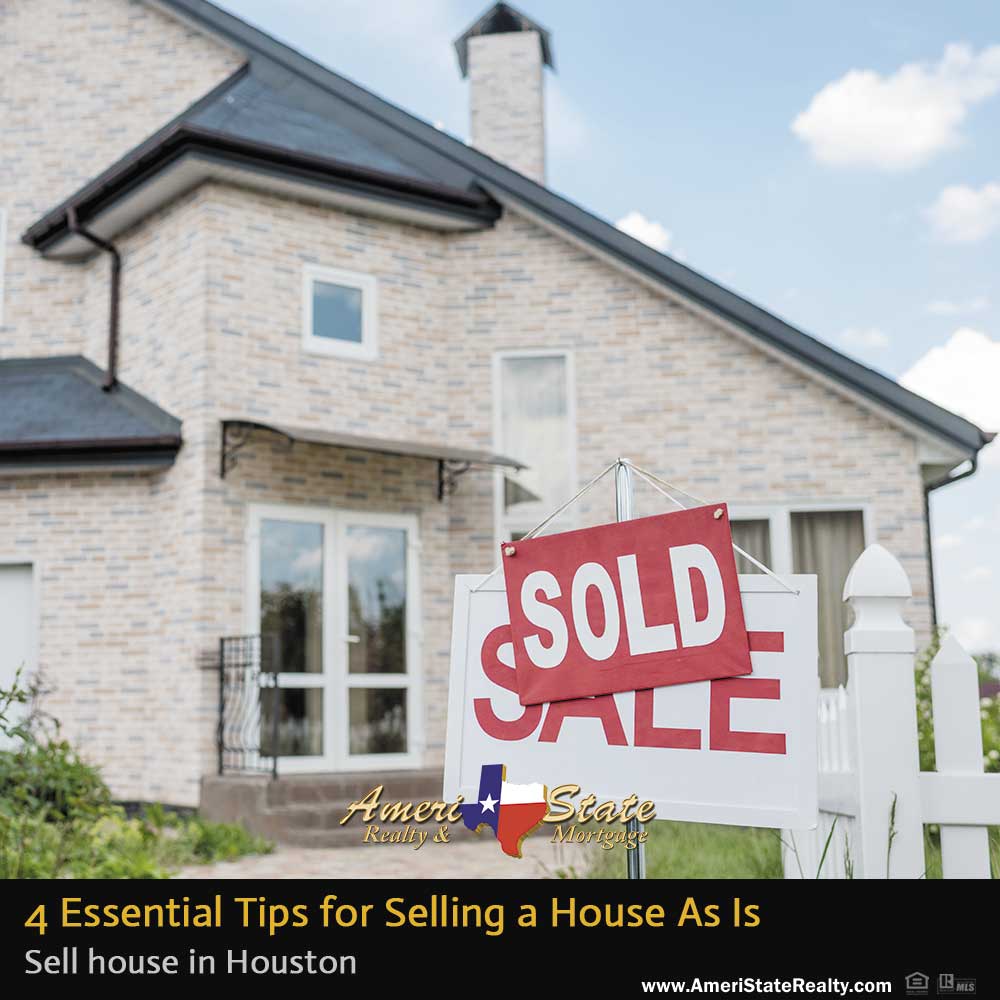 Sell house in Houston.
AmeriState Realty & Mortgage, Realtor in Houston, Buy a house in Houston, Sell house in Houston, Real estate agent in Houston, Homes for sale in Houston, Homes for rent in Houston, Mortgage, Residential Loans, Construction Loans, Land Loans, Commercial Loans, Industrial Loans