About The Mendez Team
Marisol Nuñez Mendez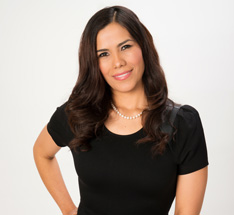 Marisol is the founder and CEO of Ameristate Realty & Mortgage LC which was founded in 2005. Prior to originating loans, Marisol sold homes for the #1 home builder in the Houston Metropolitan area for 4 years and served as a real estate agent. Her extensive knowledge of the home-buying and mortgage process sets her apart. Marisol is an honest hard-working family business woman. The foundation of Marisol's career is attributed to her exceptionally loyal clientele, personal referrals and repeat business.
Marisol was born in Pharr, Texas a town in the Rio Grande Valley in South Texas. She was also raised in Reynosa, Tamaulipas, Mexico and came to the US when she was 11 yearls old. After she graduated from High School in the top 10% of her class, Marisol broke the mole since she was the first one in her family to venture out and attend a college university and away from home. She attended Texas A&M University between 1995-1998. She later moved to Houston and transferred to the University of Houston where she graduated in 2001 with a Business Administration degree with an emphasis in finance.
Marisol is a successful entrepreneur. Marisol carries and inspires the vision of her company. Since the onset of her company, her goal was to serve the Houston community. During her 15 years of experience she has helped many families achieve the American dream of home ownership.
She truly believes that buying a home should be an exciting and memorable experience and strives for that by educating and guiding her customers throughout the home buying process. Marisol knows what it takes to have a successful closing and the importance of communicating effectively with each person involved. Her goal is to make every customer a lifelong customer. You'll be impressed with the level of service she has to offer.
Marisol is thoroughly familiar with many mortgage lender products and loan programs, which enables her to find the best options for borrowers. Whether you are a first-time home buyer, or looking to buy your second or third house, refinancing, or an investment property, Marisol will provide with a professional service that you deserve and will find the best loan options for you.
Marisol also gives back to the community by volunteering her time to various organizations. She is was the Chair of NHPO Northwest, a non-profit organization that provides members with personal and business development, career opportunities and leadership training.
Steve Mendez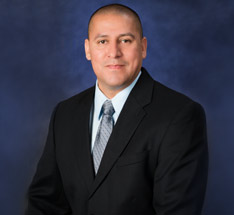 Steve Mendez is a Real Estate Broker and an Insurance Broker. He is also a co-owner of Ameristate Realty & Mortgage. In 2012, he graduated from Texas A&M University with a B.S. in Mechanical Engineering. He worked as a Mechanical Engineer in the Oil and Gas industry from 2012 to 2015. He decided to venture into selling insurance in 2015. Steve enlisted into the US Air Force and is currently serving in the Texas Air National Guard. He is committed to serving his community, city, state and country, as he has served in the military since 1994. His oath and allegiance to serve does not have a shelf life!
Steve has a solid background in aviation, construction, real estate and insurance. When it comes to choosing a real estate agent and/or insurance agent, Steve brings a lot of experience to the table. His expertise in identifying issues, which could be costly to the buyer, is essential. Not to mention the inspection items that the insurance carriers look for when coverage is concerned. These two items alone are critical when buying or selling real estate. When it comes to choosing your agent, Steve is your guy! He goes above and beyond for his clients and puts his clients' interests first.
Steve is also the Agency/Owner of Steve Mendez Insurance Dba TWFG Insurance. He is a broker that can add value to your already streamlined home buying process. With his arsenal of carriers, he can find the most competitive rate available. Steve is passionate about taking care of the clients' insurance needs and with affordable premiums.
The Mendez Team
The Mendez Team is Marisol Nunez-Mendez (wife) and Steve Mendez (husband), both owners of Ameristate Realty & Mortgage. When it comes to choosing a real estate broker, mortgage broker and insurance broker, The Mendez Team is who you would want on your side. They are professional and are committed to making sure their clients receive the best advice. They are trusted advisers and they take the time to help you make informed decisions.
The Mendez Team have also specialized in new homes construction and have many great options of new home builders in the Houston and surrounding areas. Marisol and Steve Mendez offer excellent, reliable, dependable, personalized and honest professional service. The Mendez are always happy to help new home buyers and sellers with their real estate, mortgage and insurance needs.
If you are looking to buy or sell a residential or commercial property in Houston, Cypress, Tomball, Katy, Spring, Conroe, The Woodlands or any other major community in the greater Houston area call The Mendez Team. They can also assist with acreage, lots, townhomes, high rise condominiums and rental leases.