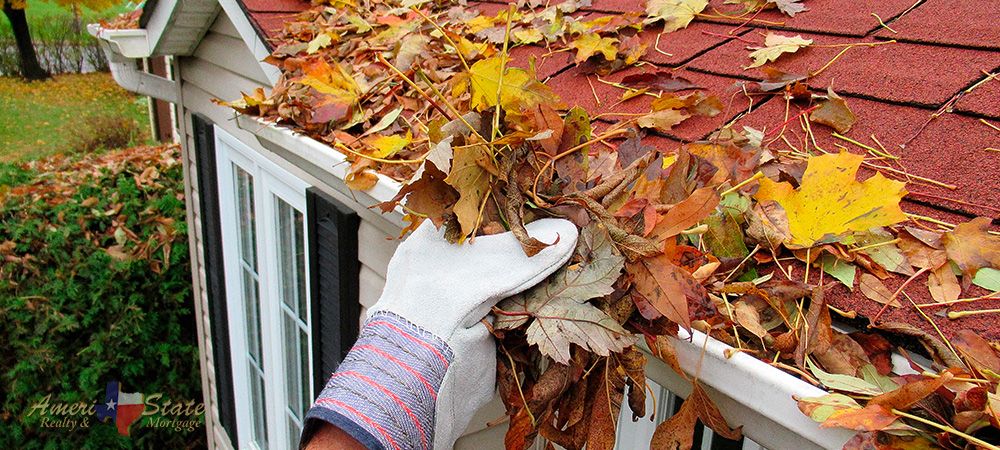 Fall Maintenance Tips That'll Help Protect Your Home
Sell house in Houston
Chilly temps, bonfires, pumpkin carving: fall is here! For homeowners in our region, this means it's time for a little maintenance and preparation for the changing elements of the season. Taking care of your home now will save you money on energy costs and stress from large repairs in snow and ice. Below are some tips to make the fall and early winter months more manageable for homeowners.
Check Your Property
Walk around your property to check the exterior parts of the home (siding and foundation) for cracks. Since winter is coming, you will want to make sure that there aren't any cracks or openings. Preparing for rodent intrusion will save you from having to call in a professional.
Inspect Your Home
Have your home inspected for major faults that could occur throughout the season. An annual mechanical inspection is recommended for fall, to make sure your heating system, electrical system, and other appliances will not fail when they are most needed. (Exterior inspections are recommended for spring, roof & attic inspection for summer, and plumbing inspection for winter). Even if you don't have a professional complete a home inspection, take some time to make sure that your home is ready to go for the cold months ahead.
Inspect Major Appliances
In addition to having the heating system checked, call in someone to inspect your chimney, and fireplace, if applicable. Call in a professional to make sure your home will stay safe and warm all throughout the season.
Clean Up Your Yard
Get your yard ready. Don't skip the last week of raking or mowing before snowfall sets in. Too many leaves in your yard over the winter could inhibit spring growth.
Clean Up the Exterior
Pressure wash and treat the exterior of your home for an added layer of defense from rain and snow. Also, winterize the exterior hose bibs by draining and installing an inexpensive protective cover. Clean gutters and downspouts. Every spring and fall, you should check out the condition of your gutters and downspouts, and clear them of any blockages to ensure that water is able to flow away from your home. Use a ladder to get on the roof safely, tarp to collect leaves and debris, and gloves/shovel to best clear the clogged areas. To prevent flooding, clean and check alignment of gutters, downspouts, and splash blocks to ensure water is properly diverted away from your home.
Clean Up the Interior
Before the cold weather hits, give indoor items a deep clean. Select items throughout the house that gather dust and germs to get rid of grime. Take trash cans outside to hose down with some soap and scrub brush. Take rugs, and any other big items outside to get rid of dust and filth, so that your home is best protected from germs during the cold and flu season.
Stock Up on Winter Supplies
This includes many types of items. Salt and shovels for your driveway, plus materials to keep you going in case of major snow storms. Enough food and water for at least three days, and extra blankets, heaters, etc.
Fall is one of the best times to get work done on your home because the temperature is comfortable for working, and it's a great time to get your home prepared before the winter months set in.
Additional tips and tricks for homeowners this fall:
Check weather-stripping and sweeps on doors and replace as needed.
Clean and adjust door thresholds.
Caulk/paint exterior trim as needed.
Caulk around all windows, doors, countertops, and sinks as needed.
Switch the direction of ceiling fans to rotate in a clockwise motion. This will push warm air up to evenly distribute throughout the living space.
On two story homes, adjust the heat registers. Warm air rises, so open registers on the first floor and close or partially
Source: jaquarealtors
Professional Realtors, Marisol Mendez and Esteban work together and represent early buyers for the purchase or sale of new or used homes in Houston. "I am a Real Estate Professional in the Greater Houston Metropolitan Area. It has been my greatest pleasure to have helped many families close on their properties in the Houston Area. I am committed to making sure that your buying/selling experience is an enjoyable one. I am passionate about what I do and always looking out for the best interest of my clients."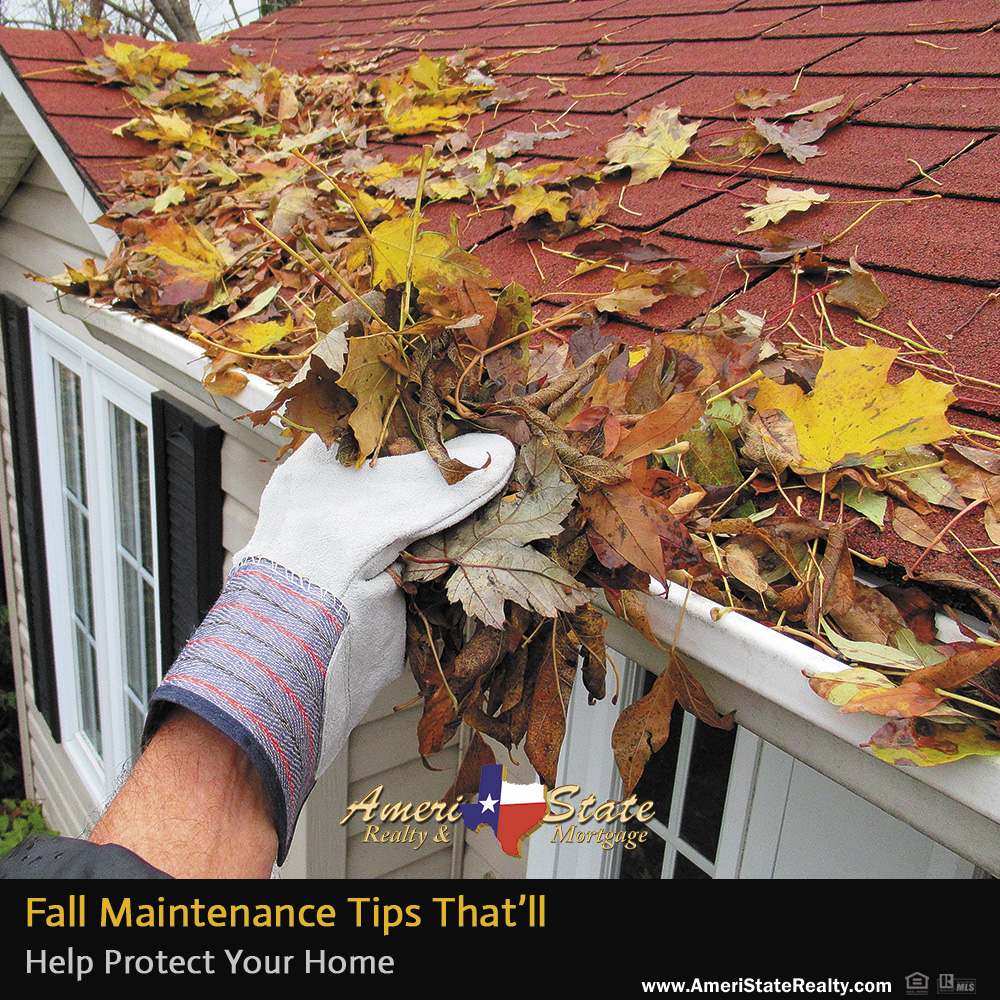 Sell house in Houston.
AmeriState Realty & Mortgage, Realtor in Houston, Buy a house in Houston, Sell house in Houston, Real estate agent in Houston, Homes for sale in Houston, Homes for rent in Houston, Mortgage, Residential Loans, Construction Loans, Land Loans, Commercial Loans, Industrial Loans