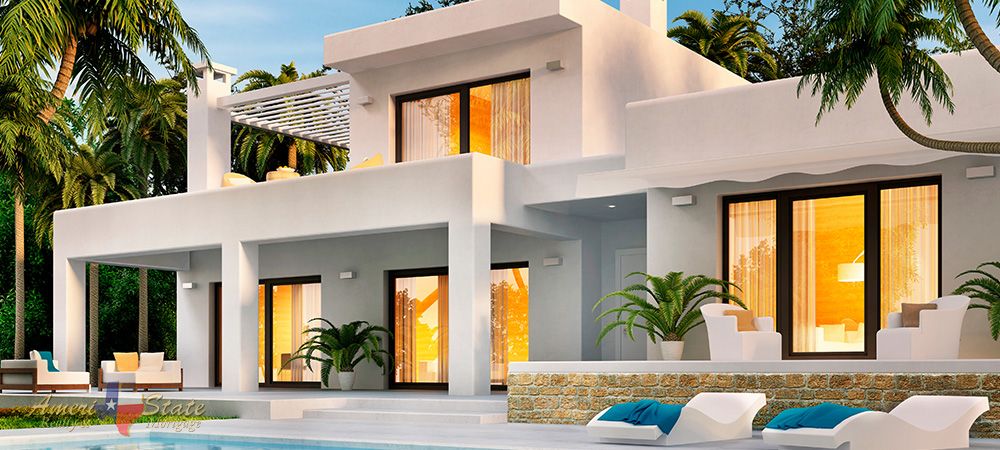 8 Basics Steps to Finding and Purchasing Your First Home
Buy a house in Houston
Buying your first home is one of the biggest financial steps that you will ever make. It is important to take this decision seriously. You'll also need to take the time to prepare yourself for this important milestone. Follow these steps to ensure you're ready to purchase your first home.
1. Determine If You Are Ready to Buy a Home
First, you should determine if you are ready to buy a home. Homeownership is a lot more expensive than renting since you'll be responsible for added costs like home repairs, utility costs, garbage pickup, even water, and electricity. You'll also need to pay for taxes and insurance related to your home. These costs add up quickly, and if you are not financially prepared, you may end up in a bad position.
You should take the time to get out of debt and save up an emergency fund, before you purchase your first home. You should also pay off your credit card debt before purchasing a home. While you may be under pressure to buy a home from friends or family, you should wait until you're truly ready.
2. Start Shopping for a Loan
Before buying a home, you'll need to shop for a loan. In fact, you'll need to get pre-approved for a mortgage before you can even begin shopping for a home. This will help you to look within your price range.
A mortgage broker will look at several different loan companies to find you the best rates. However, your small local bank or your credit union may have options that will save you money as well. Once you find a loan with good terms (i.e. a set rate mortgage and not an adjustable rate mortgage), you can start the home-buying process.
3. Find the Best Payment Options and Loan Types
When it comes to your mortgage you may be surprised at the different loan types and payment options available. It can be baffling when you think about ARMS and PMI.
But usually, a fixed rate 15 or 20-year loan is the best option. This can help you lock in a low rate. You may be considering creative financing to cover the down payment, but you should be careful when you make these choices. You want to build wealth with your home purchase. If you make the wrong choice than you may end up hurting yourself financially.
If the market drops, or if you need to move sooner than you planned, you may find that you are underwater on your mortgage and you owe more than your home is worth. A healthy down payment can help you avoid that and makes it easier to sell if you need to move.
4. Be Honest About What You Can Afford
You also need to determine how much home you can really afford. A good rule of thumb is to keep your mortgage along with your taxes and insurance between 25 and 30 percent of your income. Other experts advise that your home cost be limited to two and a half times your annual salary.
If you spend too much on your mortgage you may not be able to meet your daily obligations let alone save for retirement. A smaller house is worth the peace of mind. If you are carrying debt (credit card or student loan debt), you should keep your house payments on the lower end of that amount.
5. Find a Good Realtor
Once you have determined how much you can really spend and are pre-approved you should find a good realtor. Your realtor should listen to your wants and needs carefully. She may make recommendations or explain the market to help you find a home that suits your needs and that you can afford.
Once you make an offer your realtor should work to negotiate terms that you are happy with. A good way to find a realtor is through the recommendations of friends and colleagues.
6. Request a Home Inspection
Once you've found the home for you, you'll need a thorough home inspection. This is different from an appraisal. You should pay for the home inspection. The home inspector will look for hidden problems with the home before you purchase it.
Through the home inspection, you can learn about any issues that may prevent you from buying the home. This may include mold problems, termites, foundation problems, or a roof that needs to be replaced. The inspection can save you thousands in repairs later on.
Additionally, you may be able to negotiate a lower price if you know the home needs major repairs. It helps to have an independent home inspection, separate from the one the homeowners had done. If your realtor is also representing the people you are buying the home from, you may want to find an independent inspector to check things for you. Take the time to find a good home inspector since this can save you a lot of money later on.
7. Be Patient During Escrow
Once you have bid on your home and the offer is accepted, you will go into escrow. The escrow holder will work to make sure that all the documents, money and other necessary information is together before you close. Escrow is set up to protect the buyer, the seller, and the lender. It can take time to complete escrow, although the time really depends on circumstances around your purchase.
Once everything is completed for escrow you will sign the closing papers. You may or may not sign your mortgage papers at escrow. If you do, you can request that the bank send a representative to help you fully understand your loan.
8. Close and Move In
Once you have closed on your home, it is time to move in. You can paint, unpack and enjoy your new home. Be sure that you change your address with your bank, and other accounts. You can set up your utilities and cancel your old ones as well. This will save you time and money because you will avoid late fees. Some companies will waive installation fees if you transfer your old account to your new address.
Tips:
It is important to realize that you need to include the cost of taxes and homeowner's insurance into your monthly housing cost. With the insurance and taxes, your monthly housing costs should not be more than 30 percent of your monthly salary.
Additionally, you should be prepared to pay for all of your closing costs out of pocket. This will save you money over time. If you are finding it difficult to save up for closing costs you may not be ready to purchase a home.
Be sure that you can afford your mortgage payments. If you are not sure you can afford a home, try sticking to a budget with what you expect your home payment will be and put the extra money in savings. This can build your confidence and your savings so you can move forward with the home purchase.
Source: thebalance
Professional Realtors, Marisol Mendez and Esteban work together and represent early buyers for the purchase or sale of new or used homes in Houston. "I am a Real Estate Professional in the Greater Houston Metropolitan Area. It has been my greatest pleasure to have helped many families close on their properties in the Houston Area. I am committed to making sure that your buying/selling experience is an enjoyable one. I am passionate about what I do and always looking out for the best interest of my clients."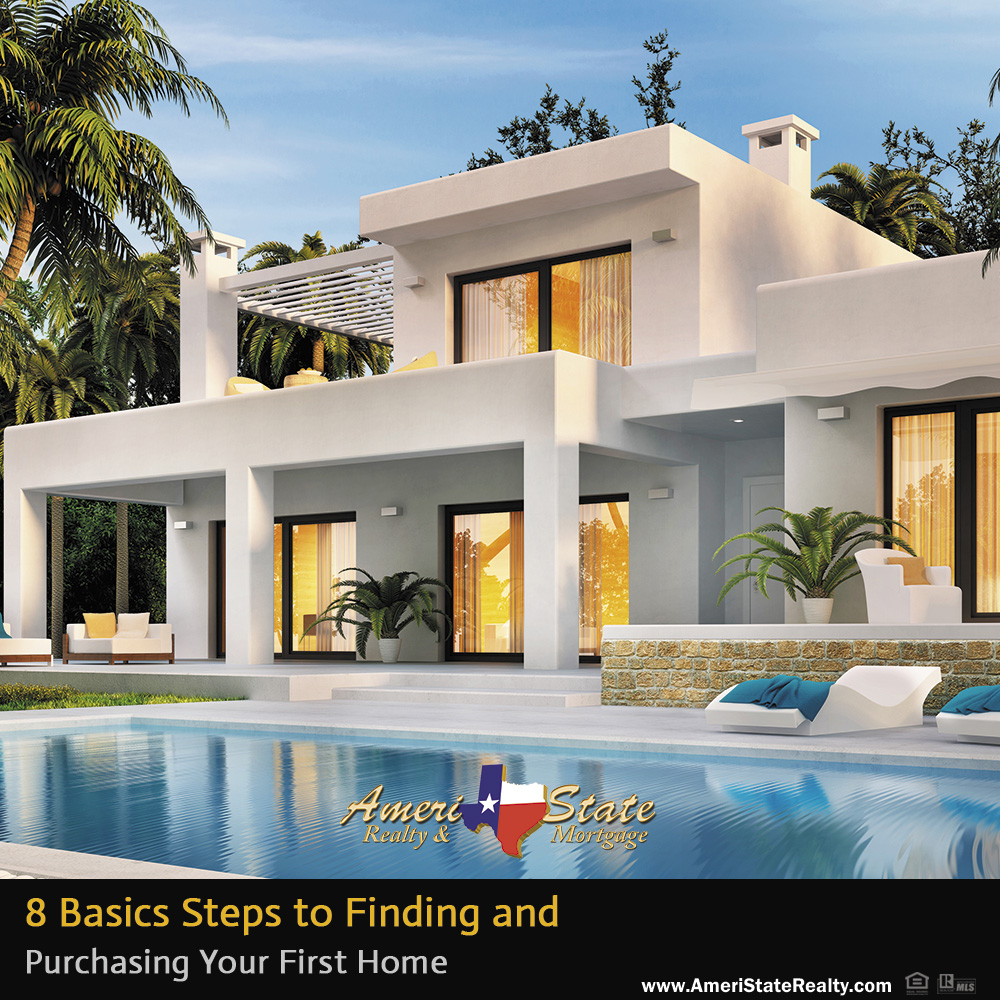 Buy a house in Houston.
AmeriState Realty & Mortgage, Realtor in Houston, Buy a house in Houston, Sell house in Houston, Real estate agent in Houston, Homes for sale in Houston, Homes for rent in Houston, Mortgage, Residential Loans, Construction Loans, Land Loans, Commercial Loans, Industrial Loans