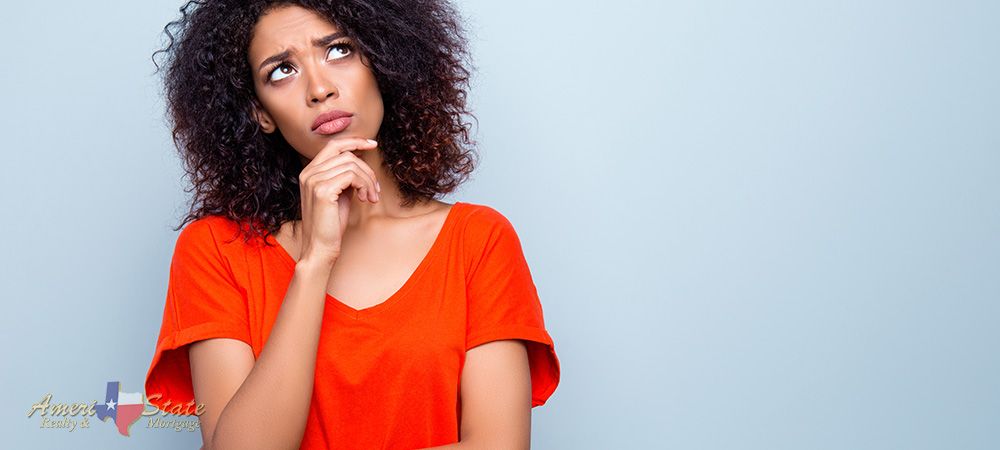 Should You Buy First and Sell Second?
Buy a house in Houston
No matter how many times I give the talk about the drawbacks of buying a house before selling yours, most sellers — while politely listening to those reasons — decide to buy first anyway. I even tell them as much. I say, "I know what you'll do, despite what I say." They laugh and promise they'll just look at new listings, and next thing I know, we don't even have their home on the market when they're crazy nuts about a new house. It's pretty much inevitable, but I don't blame sellers, really.
Why Sellers Often Search for New Homes First?
What's the motivation to sell a home if not to buy another home? Even if they can sell with a contingency to buy a replacement home, they don't tend to care for that uncertainty of the future. Even though they are protected and don't have to sell if they can't find a replacement.
Sometimes, for example, the type of home they want to buy is not mass produced. It can be very specific and difficult to find. Or, once a buyer starts looking at homes, she might change her parameters and decide to move in a different direction. It takes the anxiety out of the situation if a buyer looks for a home before she has listed a home for sale.
Of course, she isn't often prepared for the anxiety that will spring out of nowhere when she realizes that after finding a home to buy, she needs to dump her home pronto and try to close both concurrently, which can cause immense headaches if she's working with a real estate agent who doesn't handle very many buyers that prefer buying a house before selling. It can be tricky, but not impossible. I generally recommend that buyers include a contingency clause in the purchase contract for their new home.
3 Reasons to Buy a House Before Selling Yours
It's a seller's market. When there are many buyers and inventory is reduced, homes generally sell within days of hitting the market. In this instance, there is little risk in buying first and selling second. However, few sellers will accept a contingent offer. Since sellers in this kind of market might not accept a sale-contingent offer, you could be stuck owning two residences until your home sells. On top of that, you will pay top dollar for your new home, especially if you end up bidding in a multiple offer situation. But at least you'll be guaranteed that you could find a house to buy before selling yours.
The deal is too good to wait. Sometimes, regardless of the marketplace, a home will come on the market at a price that is too good to pass up. Perhaps the sellers are getting divorced, need to pay medical bills or — for a more extreme example — one of them has a gambling addiction with debts to pay. The point is the sellers are extremely motivated to sell. Before word spreads across town, you might want to be the first offer on the table.

In this instance, it makes sense to buy before you sell because the money you make walking into the deal is worth making double payments until your home sells. When the deal is that good, pull out all your negotiating tricks.

It's your dream home. This is an emotional decision. Many buyers aim to be to be logical and analytical, but some let their hearts rule. Real estate is an emotional business anyway, so those who fixate on owning a certain type of home may as well buy it when they first spot it. For some, money is no object. Fortunately, these types of buyers rarely look back but keep their sights set on the horizon; they don't regret making emotional decisions. They want what they want, and they get what they want.
Source: thebalance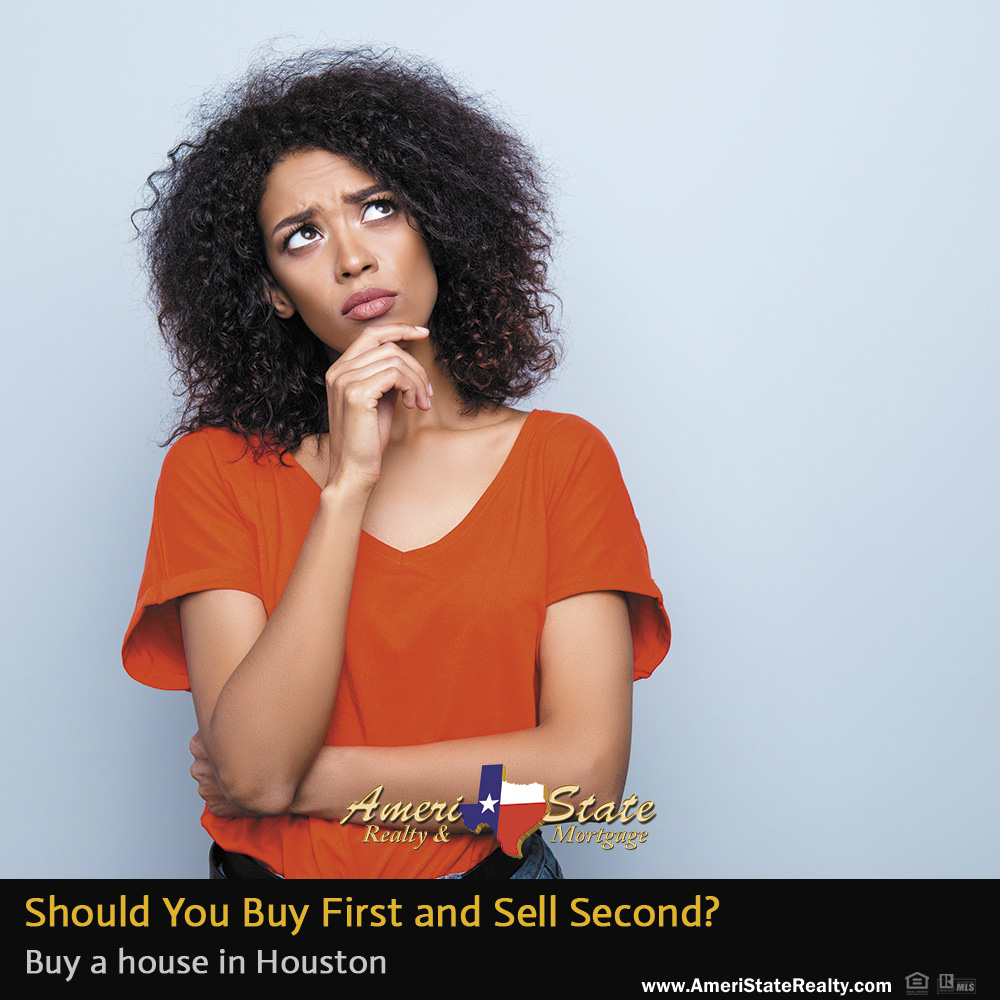 Professional Realtors, Marisol Mendez and Esteban work together and represent early buyers for the purchase or sale of new or used homes in Houston. "I am a Real Estate Professional in the Greater Houston Metropolitan Area. It has been my greatest pleasure to have helped many families close on their properties in the Houston Area. I am committed to making sure that your buying/selling experience is an enjoyable one. I am passionate about what I do and always looking out for the best interest of my clients."
Buy a house in Houston.
AmeriState Realty & Mortgage, Realtor in Houston, Buy a house in Houston, Sell house in Houston, Real estate agent in Houston, Homes for sale in Houston, Homes for rent in Houston, Mortgage, Residential Loans, Construction Loans, Land Loans, Commercial Loans, Industrial Loans